Our products originate with high quality, pure all-natural ingredients, follow strictly controlled extraction process and are triple tested to ensure, purity, safety and efficacy.
VIDYA isn't your ordinary hemp and CBD retailer. We are a lifestyle brand, and are committed to the health and wellbeing of people around the globe. That's why you won't find any nonsensical products in our store; we believe in simple, safe, effective products, so you can be the best version of you!
Our team comes from many different backgrounds, but we all share one thing in common: the impact that hemp has made on our lives. We've experienced firsthand how the plant can help with pain, anxiety, and more. Our goal is to share these experiences with you so that everyone can benefit from the healing properties of hemp.
---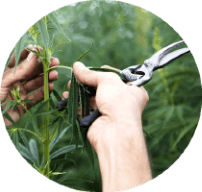 No hemp plant gets to be in a VIDYA formula unless it's been grown according to organic practices on land with known history. We need to know the history because hemp is terrific at pulling contaminants from the ground into the plant—we are devoted to preventing that result.
No matter how good the earth and farming technique, no hemp enters VIDYA products without first passing our rigorous standards, including triple testing for safety and quality.
We only use the essential oils from the plant, and for us it must be dissolved out of the plant only with safe, natural, highly purified alcohol or carbon dioxide, or simply pressed out. We don't allow hydrocarbon solvents or other harsh chemicals used in the industry.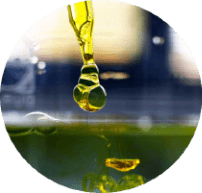 Then, only if the extract meets these standards, we test to be sure it contains strong concentrations of a broad spectrum of the natural, active components of hemp: cannabinoids and terpenes.
VIDYA's third party testing is imperative to confirm the final products made from these extracts didn't lose anything in the process and still contain that beautiful profile.
Safety and Reliability are the key components of VIDYA's mission. We insist on repeatability, reliability, and above all, safety, of everything we deliver.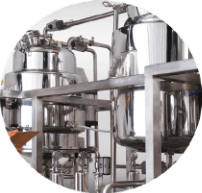 WHAT COMES FROM THIS PROCESS?
Only the best, high-quality hemp therapy products. All of our joint & muscles are formulas started from our 3 Signature Products.
Learn how hemp and CBD can help you on the path to a healthier lifestyle!